Designing a new chair can be exciting and scary, and it's a process that demands energy and endurance. When it came to creating the Torii Chair, we couldn't think of a better person to work with, than Australian furniture designer Chris Nicholson. Chris' background in commercial joinery and engineering has endowed his practice with impressive technical expertise. That, combined with his human-centred philosophies, makes him a unique and talented person to work with.
Here Chris shares his experience of working on the Torii Chair, and talks 'chair-ssentials' – the qualities that make up the perfect seat.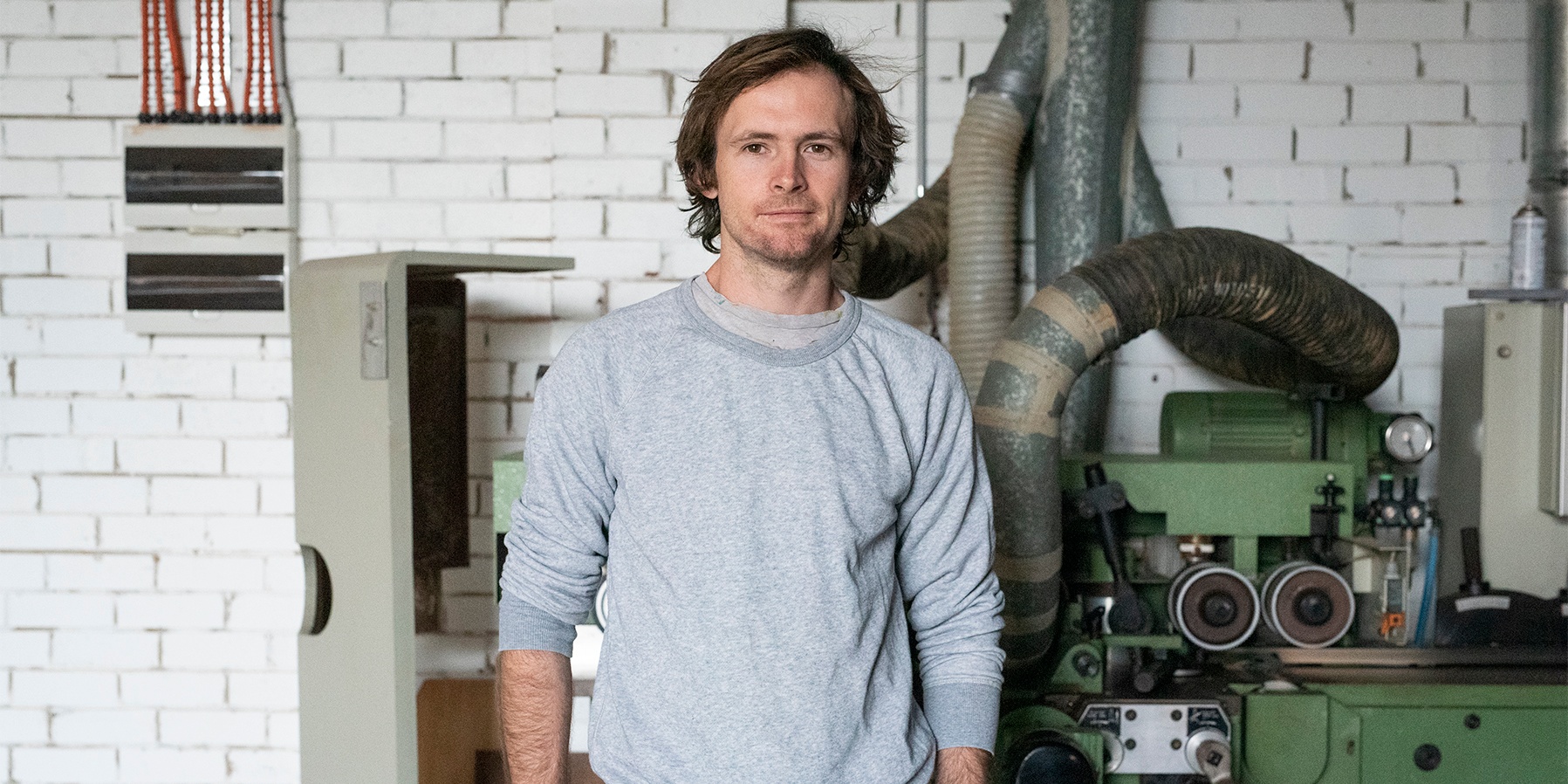 Dessein: Tell us about the process and design approach with the Torii Chair?
Chris: During our first conversations, Dessein Furniture's founder, Michele, and myself found we had common ideas about the chair we wanted to create. We both wanted to achieve a level of sophistication and utility while also keeping economical aspects in mind. Coming from different ends of the industry (manufacturing and retail), we were able to create a balanced picture of what we believed the end user would value in a chair and what it would take to achieve this.
Prototypes were developed and refined in order to perfect some of the challenging details. The backrest was one particular area that required substantial development. We wanted the backrest to also function as an elbow rest without hindering the lightweight appearance of the chair, or its stackability.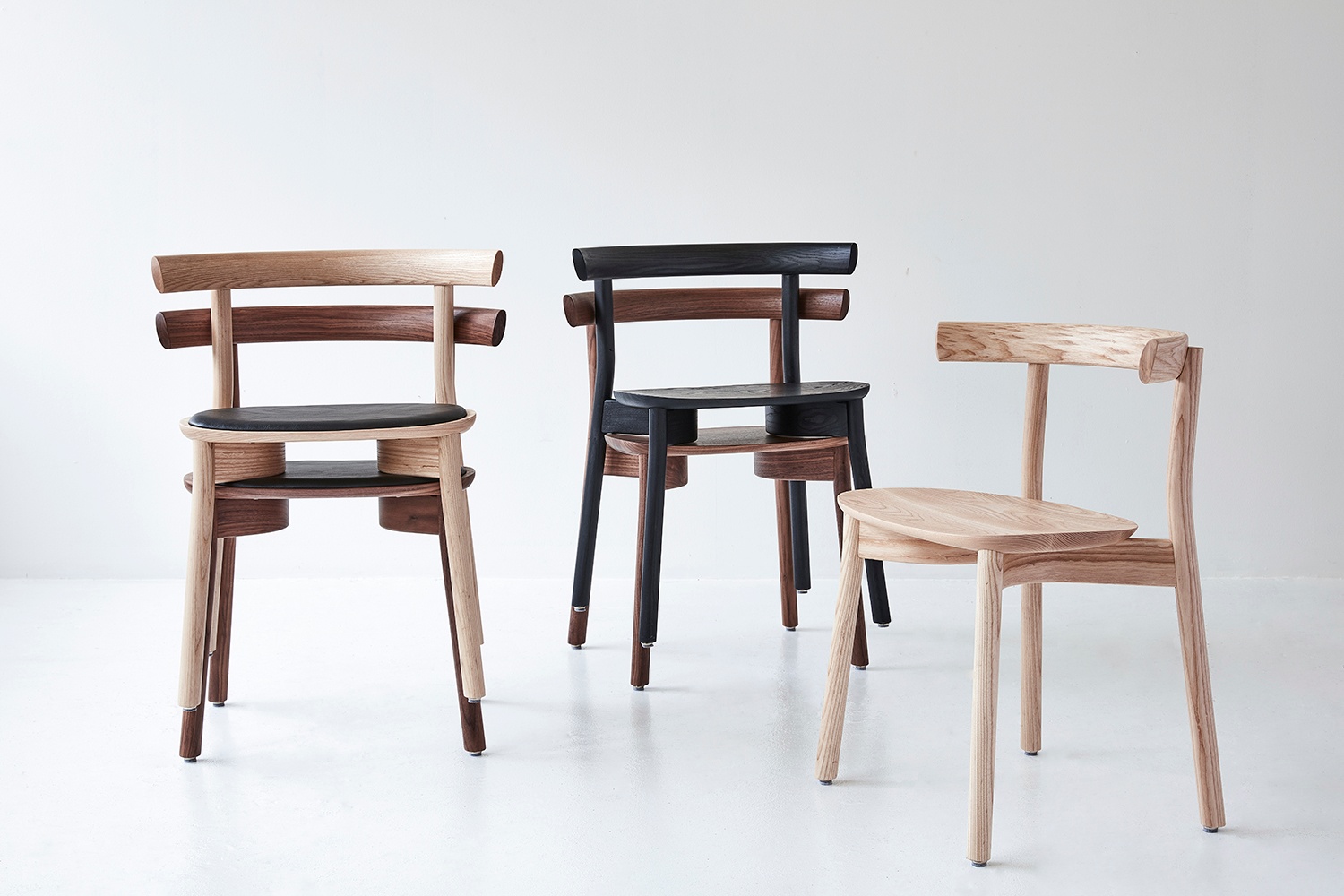 Dessein: What are the essential qualities of a chair, for you?
Chris: I like how chairs can have personality. Some are bold or sleek while others can be soft or playful. The chairs I appreciate the most all have a certain ow between their components. Every part complements its adjoining piece to form one, uniform aesthetic. The ability to do this, while also creating something that is beautiful to look at and comfortable to sit on, is something I really appreciate in a chair.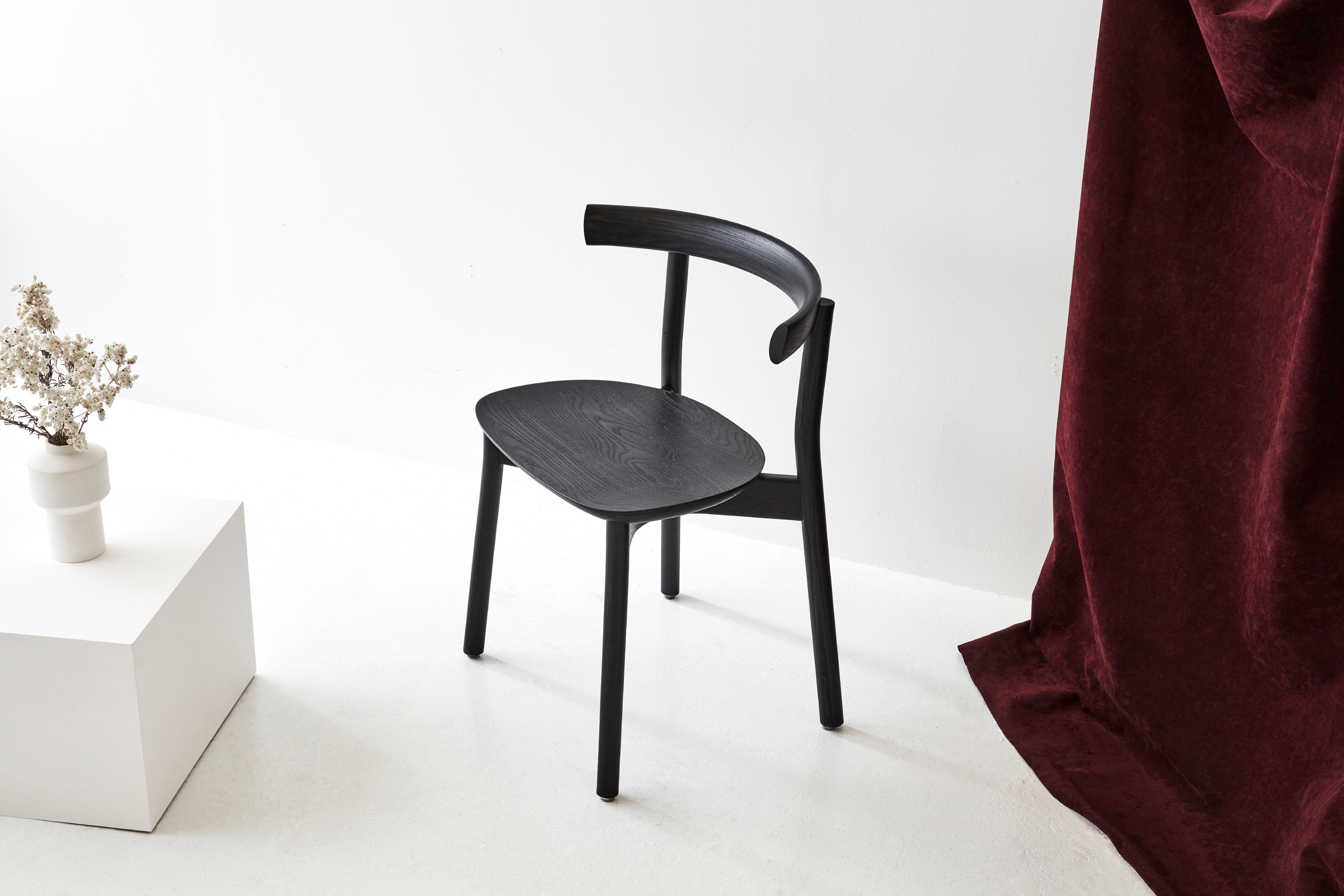 Dessein: Tell us about your personal journey as a designer?
Chris: I was introduced to furniture design/making while at university. I had a part-time job in a commercial joinery workshop making timber furniture and windows. I was studying engineering at the time so the ability to design an object and then also design the means of manufacturing was very appealing to me. In 2013 I rented my first warehouse and established my joinery business, Forest Furniture, in the coastal city of Wollongong.