We've long been fans of Melbourne design firm, DesignOffice. They're the creatives behind the award-winning fit-out for Higher Ground, they've just completed the Melbourne Pavilion for next week's Hong Kong Business of Design Week, and you'll likely have come across their work for Milieu Property, Palace Cinemas, and more.
With the launch of Dessein Furniture's Torii Chair, we've had plenty of time to reflect on what makes the perfect chair. But we wanted to hear what our design friends and customers thought too. So we've put it out to a few key members of industry – tell us your 'chair-ssentials'!
Here's what Mark Simpson and Damien Mulvihill of DesignOffice have to say.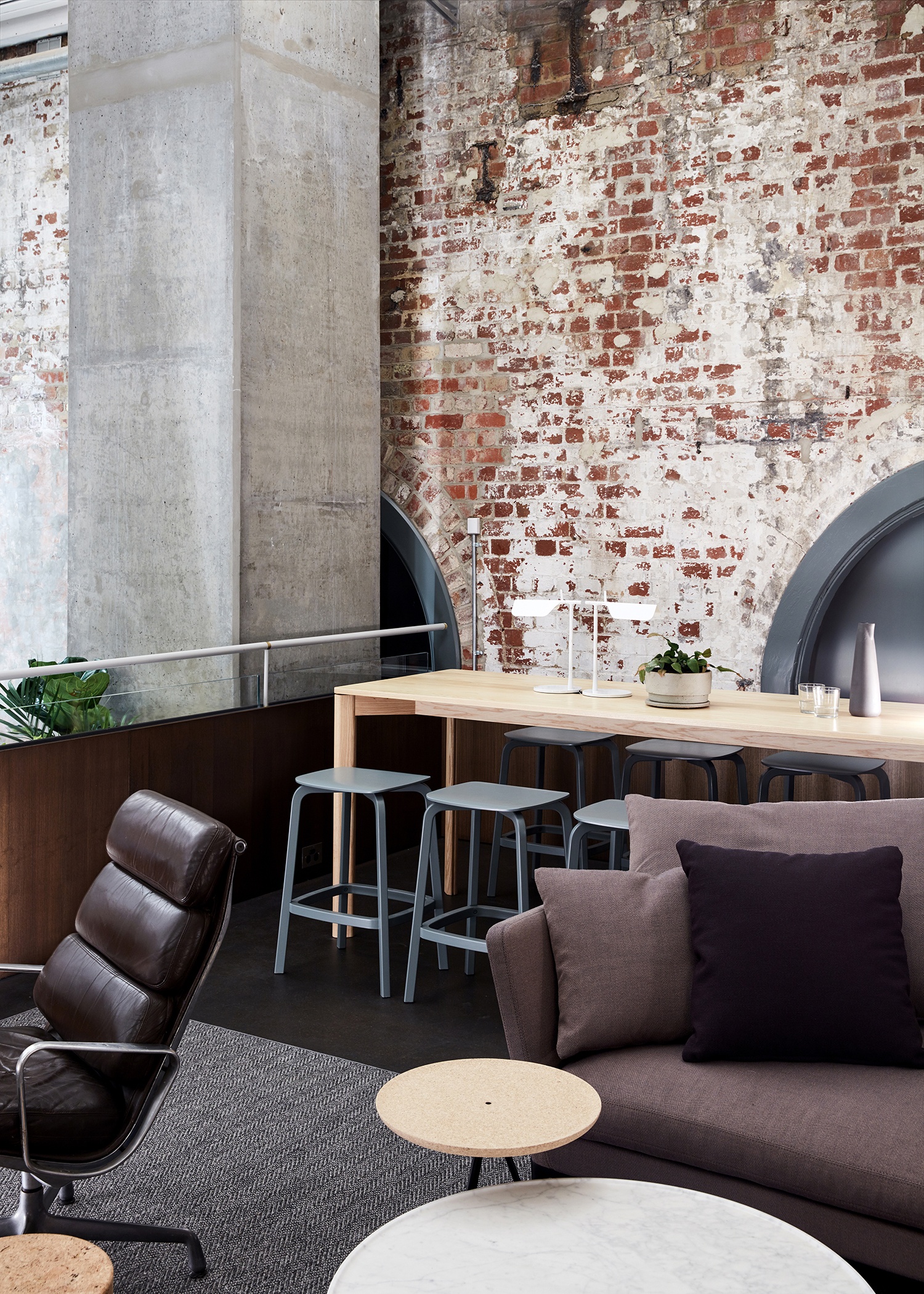 Dessein: What are the essential qualities you look for in a chair?
DesignOffice: A chair can say so much and bring a lot to any project! Essentially, the qualities it needs to have depend on the brief and what it needs to do in any environment. The selection can probably be distilled down to aesthetics, comfort and price; but the balance between these can change on every project.
In a restaurant or cafe comfort is critical, as is the appearance from behind when anchored at a table – the key test for any dining chair! In a retail environment, comfort is often less important and the selection of a specific chair, its appearance and what is represents, can be used to reinforce the qualities of a brand and inform its personality.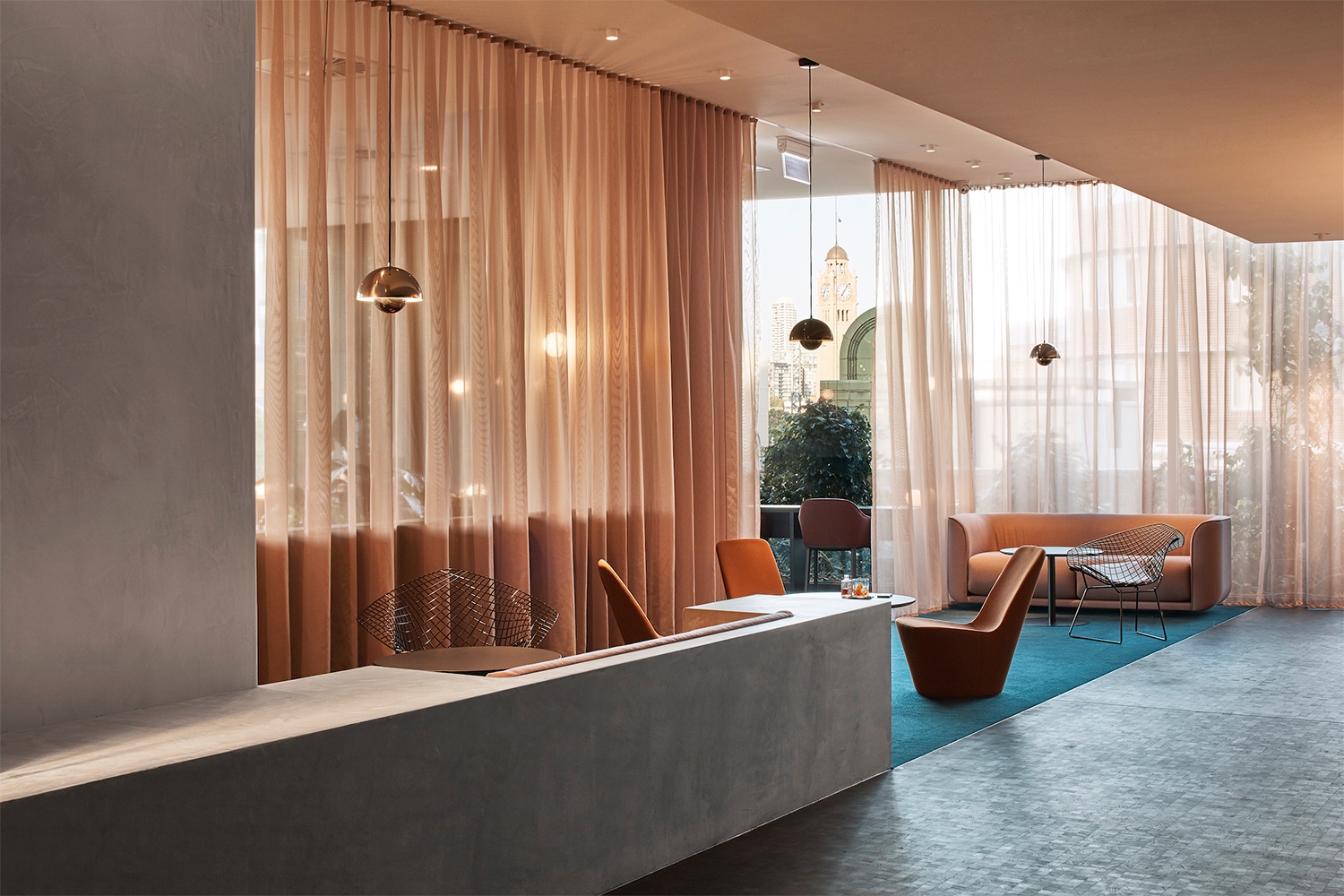 Dessein: How important is a chair to an interior fit-out?
DesignOffice: The importance of a chair depends on each individual space and the role it needs to play in the overall project. The right chair can be used to communicate certain values and to create an immediate tactile connection with customers. Similarly to the value of a good door handle or light fitting, the right chair can be used to elevate interiors and provide detail, craft and personality through its selection.
Dessein: Tell us more about you?
DesignOffice: DesignOffice is an architectural and interior-design studio working across a range of scales and sectors, tailoring confident and personal design solutions to individual client briefs. We have a talented team of 10 designers and keep the studio consciously at this boutique scale so that we can remain hands-on throughout the process with each project.
The breadth in scale of our work is relatively unusual, covering everything from temporary installations through to urban masterplanning. A core focus is our work with a range of brands, working with them to create individual design languages specific to their market and needs. This approach means that each project is different and informed directly by the parameters and brief. Essentially, our work is underpinned by the desire to work with passionate clients who want to create something which is uniquely specific to them. We are also a relatively old-school studio in some ways and celebrate hand-drawing and model-making as a core part of the design process.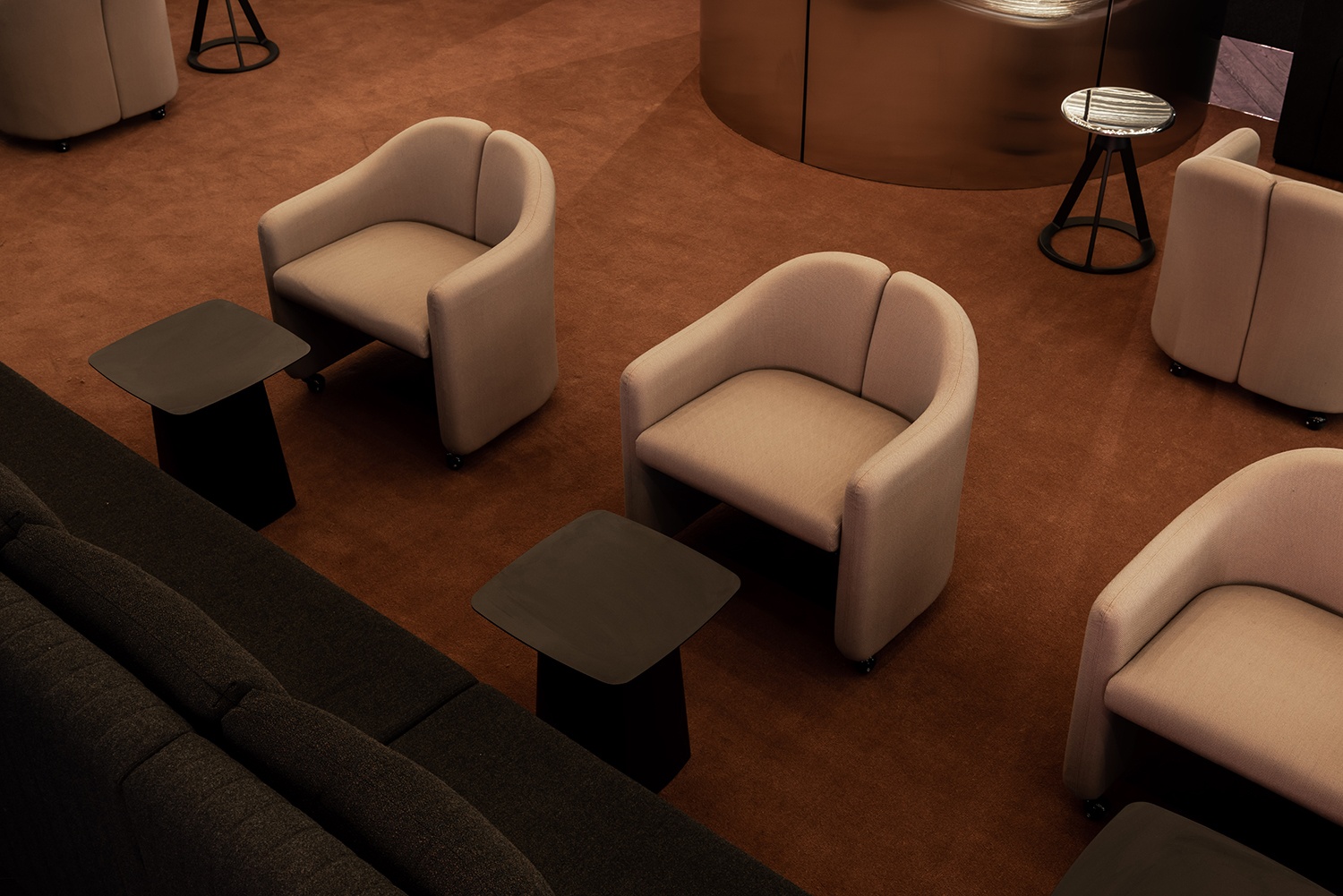 Love chairs as much as we do? Read more about the Torii Chair here.
--
Image credits from top
Mark Simpson and Damien Mulvihill of DesignOffice, photo: Dave Kulesza; Higher Ground (2016), photo: Sean Fennessy; Palace Central (2018), photo: Terence Chin; Peel St. by Milieu (2017), photo: Dan Hocking; Palace Raine (2018), photo: Dion Robeson.