We love supporting fellow Australian design brands – especially when they share our appreciation for quality detailing and essential simplicity. Who better than Trenery, the Australian fashion brand, designed in Melbourne and taking its inspiration from a versatile and spirited international style?
For their latest Smart Essential look, Trenery teamed Dessein's Therry Chair with their finely tailored autumn menswear line. Modern, versatile, smart yet relaxed... We couldn't think of a better match to their new season look, than the Therry.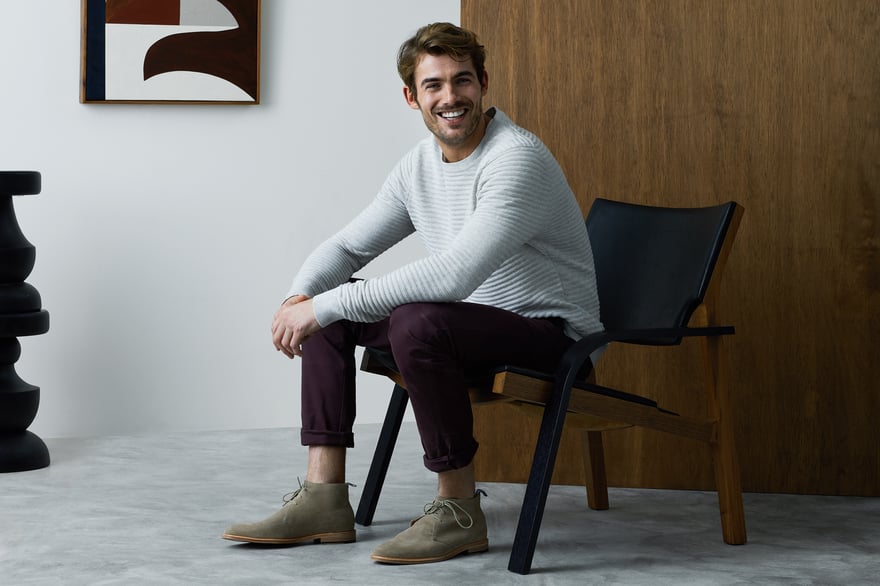 Designed by Jon Goulder for Dessein, the Therry is one of our first 'Limited Edition' pieces and an exquisite interpretation of a quintessentially Australian essence of living.
It's dynamic in its minimalism, drawing its contemporary Australian design cues through finely hewn lines and generous yet balanced forms. Pictured here is the Therry in walnut ply with black leather upholstery.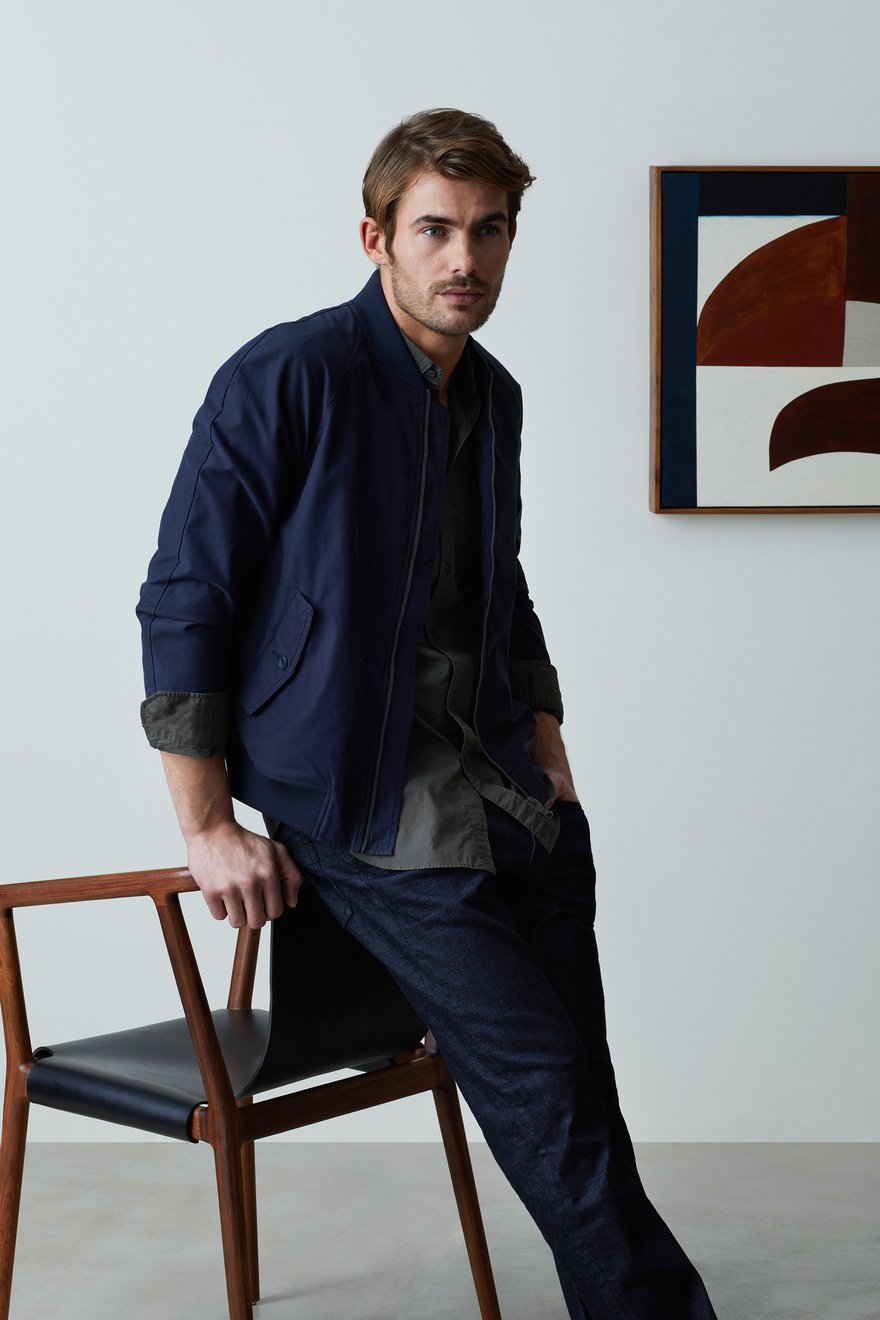 If you share our passion for fashion, furniture and style, check out our interview with Bree Leech as she shares her indispensable styling advice.
Click here for more images and insights around Trenery's Smart Essentials look. Art direction by Friedel Meyer-Ebert, styling by Jenna Hanlon, photo by Kristian Beek, artwork by Hannah Nowlan.